Compressor's spare parts of Refrigerator and Air Conditioner. Auto parts, Instrumental Machinery Parts, Accessories and Components. ALSO UNDERTAKING RE-CONDITION ALL TYPE OF SEALED COMPRESSORS.





Welcome to BK Industries



Our Aim/Objective:

Serving the industry by providing quality and reliable product within budget

The leading independent manufacturer of crank shafts, piston, Guzin Pin, Center bearing (Bush) and Connecting rods for the air conditioner and refrigerator sealed compressors since 1994. B K Industries manufactures a wide range of the markets most recognised brands through a wide spread manufacturer-net across the country.

Company ventured into supply of parts and spares for Air conditioner and Refrigerator Compressors with the intention of reducing maintenance cost, without compromising on quality primarily in terms of metallurgy and dimensional accuracy with operational efficiency of OEM quality. This independent organization is backed together by experienced Engineers/ Executives and of well-known Brand name in the industry of Air Conditioner and Refrigerators' compressor manufacturers over the years.

Our Specialisation:

Compressor's spare parts (Refrigerators and Air Conditioners), Auto Parts, Instrumental Machinery parts, Accessories and Components.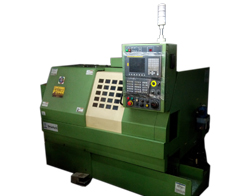 Features



> High efficiency

> Quietest operator

> Industry leading reliability

> Exceptional value

> Extraordinary flexibility

> Enhanced technology

> Qualified technocrats

> Niche for diligence